Let me show you some inspiration for you (and sure, for me too...)
I really love this cape,
Lindsey
, from Burda.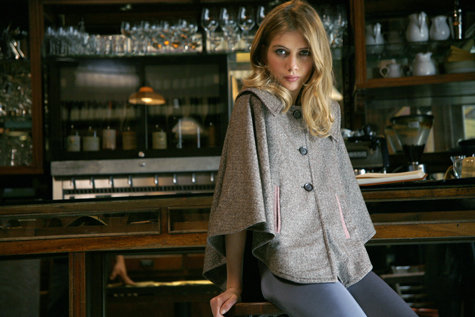 This super cute Cape is made out of maroon herringbone wool and lined with red herringbone. It has this great English country-living feel that makes you think of a walk in the woods. A creative transition piece from a light jacket to your big winter coat, this really can be worn in any season depending on your fabric choices.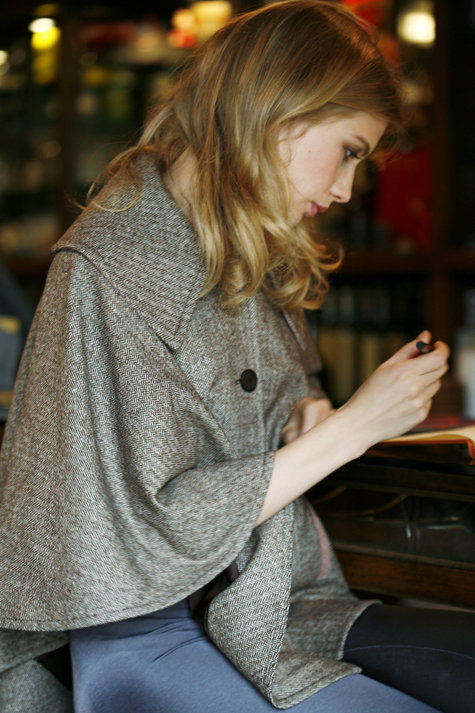 I can have the pattern for $4...it's a little difficult, but love is love, isn't it? I really hope I can find the same wool fabric.
Then, I would like to sew this easy
shirt
, created by Ichigogirl...
The pattern is basically a square, 60×60cm's, with a 30 cm long neck opening and 20cm long sleeve openings. The neckline is lowered 2,5cm's in the front and 1,5 cm's in the back to make it more comfortable. And that's it!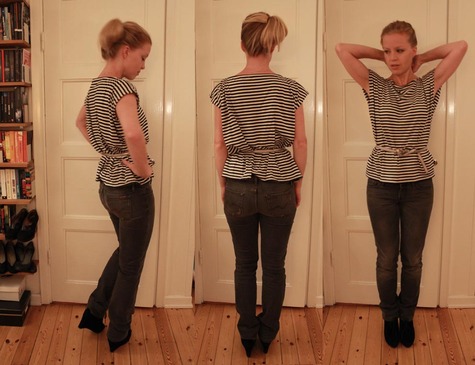 And, at least, I want to sew my own Le Sac Dress, following my
tutorial
...
:)
Of course I will sew my vintage patterns, the moment they arrive here...Can't wait!!