I love dress, what can I do? I simply love them...and now I love to sew them by myself... :)
I was "surfing" on the internet and I found out these beautiful, gorgeous dresses from
Banana Republic
. They are really expensive, though they are not tailored by hand and I don't know if the dress worth the price...so I thought: I can try to do them by myself!!
Here are the dresses I felt in love with...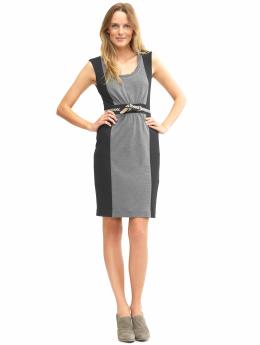 Cute, eh?
I think that, using my vintage pattern
Butterick 3001
I can sew the 3rd one.
For the 2nd I think I will just need to sew the
Marie skirt
and then I will need to add a bodice part (to me seems quite simple) with ruffle sleeves.
The 1st one is like a "tent dress" a little more fitted with that gorgeous pleated collar! I just love it!!
But, what I really need is a good wollen fabric. Without it I can't sew anything.
Let's see if I can find something...I'll let you know...
Bye, for now.
PS: I have quite finished the linen dress, I only need to add the elastic and sew the hems...I think tomorrow I will post some pictures... I'm so excited!! :)